Made in the USA the Sticky Holster MD-5 is an IWB (In the waist band) holsters. The MD-5 Sticky Holster J-Frame and similar revolvers to 2.25" barrel. Ambidextrous - left or right.

The construction of the holster uses the pressure from your clothing waistband to secure both the holster and the gun. They don't come with clips or loops to secure it in place, as the outer "sticky" skin adheres to your waistband, undergarments and/or your skin. Your Sticky Holster is part of a modular system, where you can use it IWB, in the pocket, on your ankle using our ankle rig and for police officers, on their tactical/armored vest, using our B.U.G. Pad. Coming soon Sticky Holster will release the latest component in there modular system the Sticky Travel Mount, which will retain your weapon in the car, alongside your bed, under your desk, almost anyplace you want to assure concealment well maintain easy access. See gun fitment list below.
How does a Sticky Holster work?
The outside skin is a super non-slip material that, with a little pressure, adheres to just about anything. That outer material combined with the inner closed-cell foam and the inner liner keep your pistol and the holster securely in place. In the pocket, it works like any other pocket holster. However, when you pull the gun, the outer layer grabs the inside of your pocket. Our modular products use the same "Sticky" material against itself to hold the holster and gun in place. In addition, with use and body heat, your Sticky Holster will conform to your particular gun, making a custom fit. See below for gun fitment.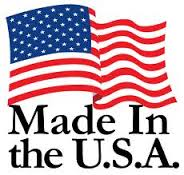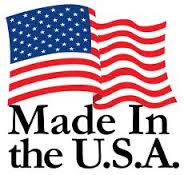 Model Name Caliber Barrel
Ruger LCR ALL 1.875
Ruger SP101 ALL 2.25
Taurus 85 38SPL 2
Smith & Wesson 642 38SPL
Smith &Wesson 638 38SPL
Colt Agent 38SPL 2
Colt Cobra 38SPL 2
Colt Detective Special 38SPL 2
Bersa Firestorm .38 38SPL 2
Smith & Wesson 36 38SPL 1.875
Smith & Wesson 37 38SPL 1.875
Smith and Wesson 60 38SPL 2.125
Cobra Shadow 38SPL 1.875
Taurus 605 357MAG 2
Taurus 617 357MAG 2
Taurus 650 357MAG 2
Taurus 731 32MAG 2
Taurus 817 38SPL 2
Taurus 850 38SPL 2
Taurus 941 22MAG 2
Smith & Wesson 12 38SPL 2
Smith & Wesson 340PD 38SPL 1.875
Smith & Wesson Bodyguard revolver 38SPL 1 7/8
Charter Arms Pink Lady 38SPL 1 7/8
Charter Arms J frame 5 shot revolver 38SPL
Smith &Wesson 640 38/357 2.25